Honorverse TV
Blogs
According to TV Tropes, the latest novel will come out 2018 and will end the series, wrapping things up.  So, anyone else hear about Uncompromising Honor (working title)?

Read more >

My copy of Tales of Honor Vol 1 just came in and I noticed in the appendix, we were listed alongside davidweber.net and top cow websites. Congratulations guys, keep up the good work. 

Read more >

Scott Bell designed four new versions of medals Thomas Marrone did the art here they are if you wish to seperate and use Source http://forums.davidweber.net/viewtopic.php?f=1&t=4985:

Read more >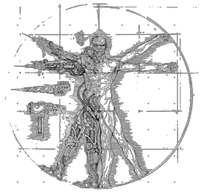 Science Fiction Literature
Go to these sites for info or for help with your own wiki!
Dune • Ender's Game • The Expanse • Hitchhiker's Guide to the Galaxy • Honor Harrington • Ready Player One • Red Rising • Renegades Duology • Wild Cards
Want your community included? See how!

Ad blocker interference detected!
Wikia is a free-to-use site that makes money from advertising. We have a modified experience for viewers using ad blockers

Wikia is not accessible if you've made further modifications. Remove the custom ad blocker rule(s) and the page will load as expected.