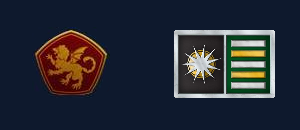 The Battle of Yalta was an armed engagement between the People's Navy and the Royal Manticoran Navy that was fought in the Yalta System in the opening days of the First Havenite-Manticoran War.
Rear Admiral Harold Styles's RMN system picket was destroyed by the Havenite sneak attack after being caught with cold impellers. Styles and his surviving personnel were taken prisoners-of-war. (HH8)
Ad blocker interference detected!
Wikia is a free-to-use site that makes money from advertising. We have a modified experience for viewers using ad blockers

Wikia is not accessible if you've made further modifications. Remove the custom ad blocker rule(s) and the page will load as expected.